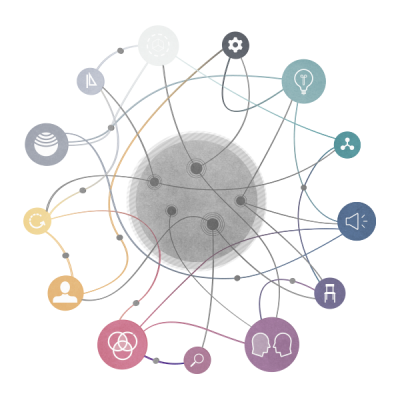 WHAT DOES IT MEAN TO DESIGN INTERIORS?
A private or public interior space, permanent or temporary, is a complex set of elements that determine the qualitative level of the relationship between individuals and the space itself.
Designing interiors means considering the shell of a space as a starting point for working inside of it, not only on the set-up and furnishing systems, but also on the whole range of intangible components that give the space a precise identity and generate different forms of relationship with users (light, color, texture, environmental comfort conditions, etc.).
Designing also means configuring and setting up new spaces, spatial devices that can take on the characteristics of installations, pavilions, different units with their own characteristics, autonomous and capable of clearly identifying public or private, internal and external places, adapting to the continuous and rapid evolution of the ways of contemporary living.
The Bachelor Degree in Interior Design aims to provide students with the skills necessary to develop an interior project in its various phases: from the identification of the concept, to the development of the project in the different phases that lead to the definition and realization of a space.
The fundamental skills acquired at the end of the degree course (lasting 3 years) therefore concern:
• the ability to read users' needs and behaviors, social, cultural, psychological and ergonomic aspects that affect the use of spaces;
• the ability to develop innovative design solutions, consistent with the different modes of use envisaged in the environments;
• the ability to enhance the relationship between the spaces and the services that are provided through and within them;
the ability to manage the relationships between the aesthetic-formal components and those of a communicative nature.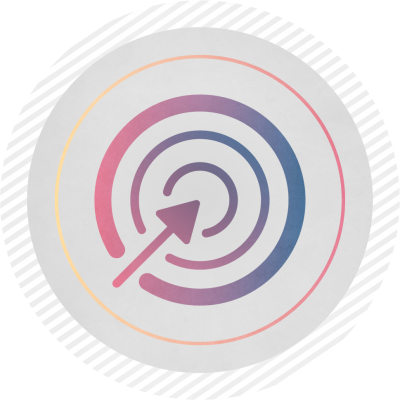 The Bachelor Degree in Interior Design is divided into 6 semesters over a three-year course.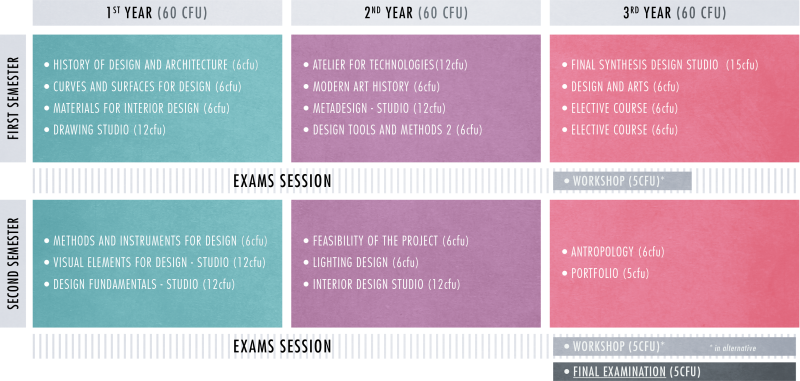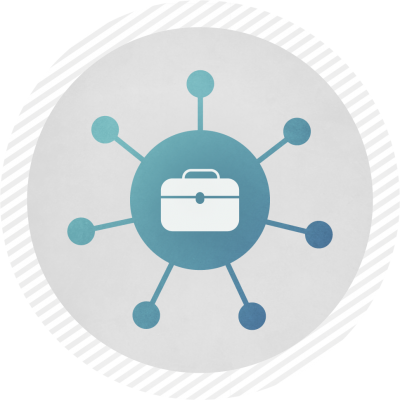 PROFESSIONAL OPPORTUNITIES
The Bachelor Degree in Interior Design forms a professional figure – the interior designer– with a cultural and technical specialization in the area of interior design and fitting out systems, able to carry out technical and design activities of support and assistance to the project in its various phases.
The typical career opportunities of the Bachelor Degree in Interior Design are:
• professional firms and design companies;
• the technical offices of companies active in the setting-up, fashion and hospitality sectors;
• the technical offices of public and private bodies.