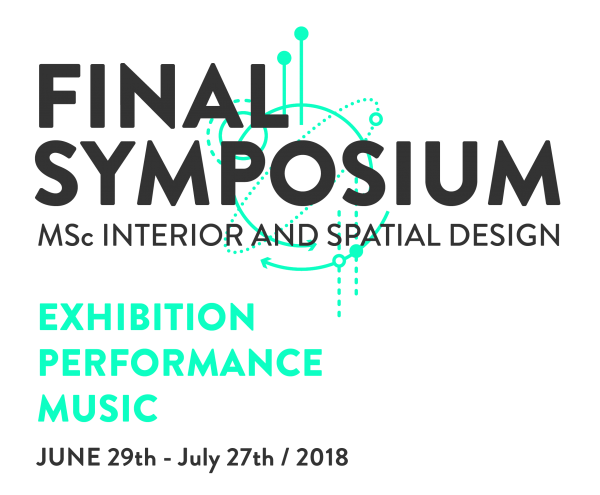 At the end of the first year of the Master Degree in Interior and Spatial Design (AA 2017/18) – launched in October 2017 with the Ouverture event: Timespace – Cronotopi Design – all first-year students were called to a final symposium to seal a year of work through design and research. The students proposed a personal reflection through an iconography, accompanied by key words and a brief textual thought, on the theme launched during Ouverture 2017 for a choral and public comparison in complete freedom of expression.
The 130 conceptual images of 30×30 cm, collected in a sort of large fresco of ideas, or a wall composed of pixels made up of creative covers, formed the scenographic background as a theoretical basis for the following academic year.
The theme of the 2017 edition was the relationship between time and space: Timespace – Cronotopi Design.
The relationship between TIME and SPACE defines today in its various exegeses one of the major interpretative challenges for the design of spaces that must be able to contend and manage the different times of living. The 21st century must, in fact, necessarily compare the design of the shapes of space, to which the tradition of the project has trained us, with new forms of design of the time, made of simultaneity and ubiquity.
The event was attended, among others, by Andrea Branzi, Michele De Lucchi, Markus Jatsch, Stefano Mirti, Alessandro Papetti and Medhat Shafik.
CREDITS
Curated by: Giovanna Piccinno (President of the Master Degree in Interior and Spatial Design – Schoool of Design of the Politecnico di Milano)
General coordination: Giovanna Piccinno, Giulia Gerosa, Barbara Di Prete, Agnese Rebaglio
Exhibition design: Miriam Mongitore, Giulia Sacchetti
Graphic design: Martina Mazzarello, Camilla Ferrari
Video Design: Francesca Molteni – Regista / Fabio Bortot – Video Operator
Music by: Davide Ceiner – Drummer
Thanks to LAB Allestimenti Paolo Padova of the Department of Design, Politecnico di Milano, for the support in the realization of the setting up.